AUTOMATING VISION FOR SAFER, SMARTER SECURITY
Visual AI and sensor fusion software for enhancing camera-based systems.
Accurate, continuous visual monitoring is a vital cornerstone of industries that use camera technology to anticipate and prevent threats.
As the amount of sensor data continues to increase exponentially, so does the already-immense burden on the security providers tasked with keeping us safe.
Now more than ever, operators and maintainers demand systems that are easier to use and perform as promised. To achieve this, they need automation.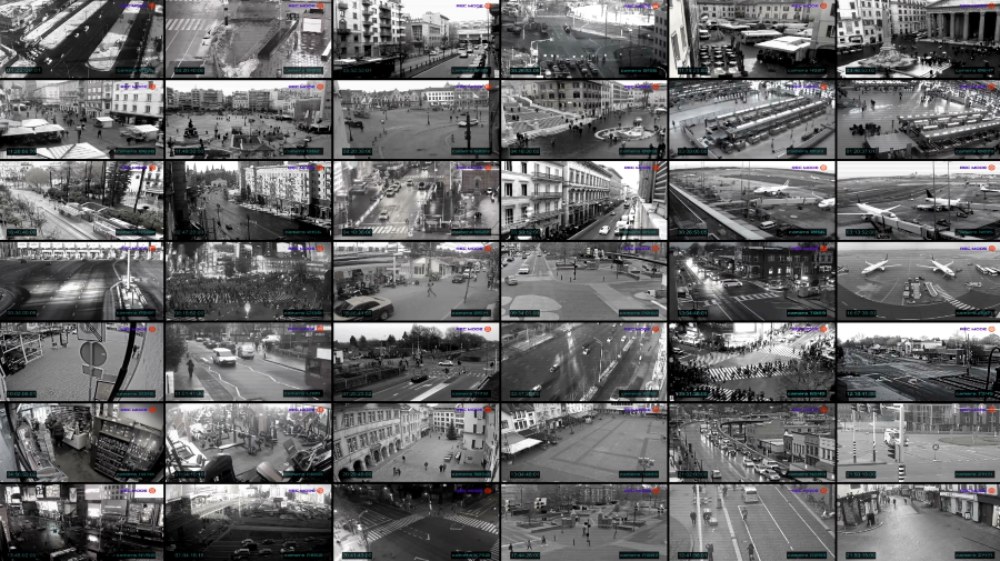 ---
Introducing
Advanced platform-agnostic software combining visual Artificial Intelligence, sensor fusion and camera platform control to increase time-critical system autonomy.
FortifAI
Your Counter-Drone Solution
Avoid false positives from other sensors with automatic visual confirmation and accurate tracking of genuine unauthorised drones.
How it works
Connect your platform's video streams to our cloud, edge or on-premises FortifAI application to gain actionable intelligence that dives far deeper than simple, YOLO-based object detection.
This information can be integrated with and displayed by your existing software, and fused with external sensor data wherever available, enabling FORTIFAI to reduce operator burden and increase system efficiency across a host of task automation needs.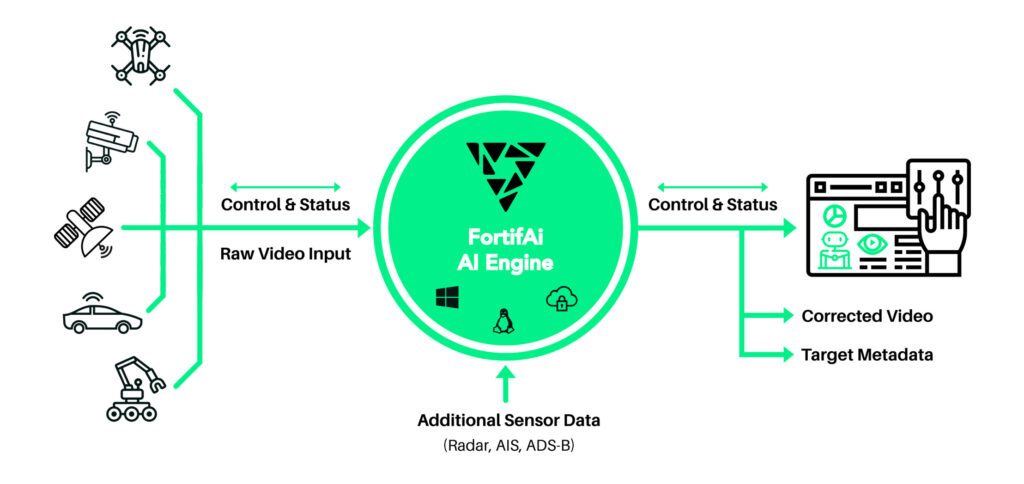 ---
Next-Gen Object Tracking
Our state-of-the-art single object tracker builds on the progressive academic research into deep neural networks to achieve superior tracking – confidently handling agile or never-before-seen targets that may leave the FOV.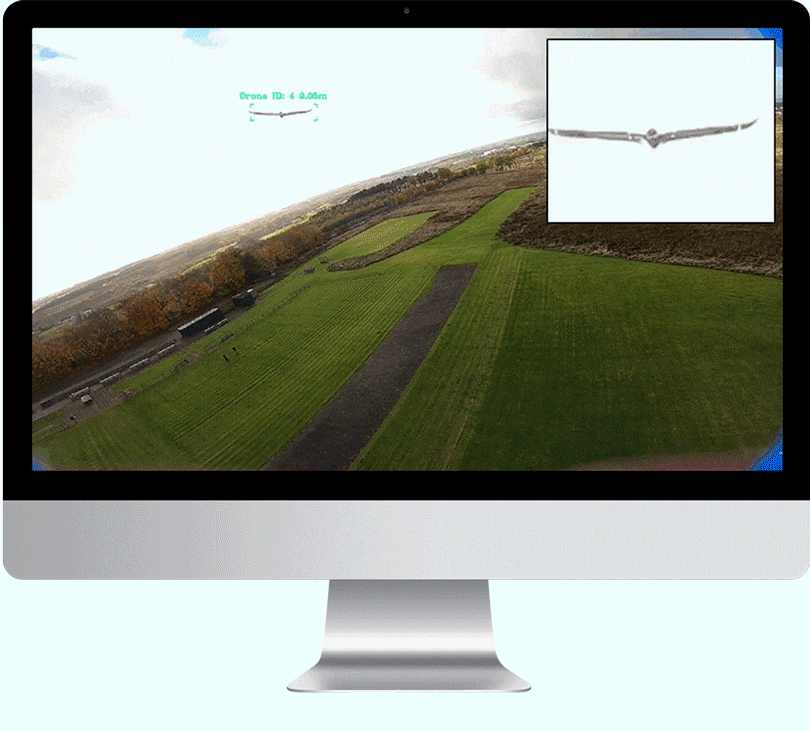 Key Features
Lightweight
High performance and low-SWAP
High Accuracy
AI trained on our proprietary dataset of millions of real-world images
Real-Time
40ms latency on local 4k video, and sub-second via the internet
Track Anything
Mark a box around any object to begin state-of-the-art AI-powered single object tracking
Secure Encryption
DTLS and AES128-GCM encryption
---
Image Enhancement
When every second counts, impaired performance caused by external factors including heat turbulence, fog and platform movements can result in undetected threats or delayed rescue.
FortifAI allows operators to reduce image degradation without ever compromising on detection accuracy and tracking capability.
VizEDGE
Streamline your integration of FortifAI with our plug-and-play VizEDGE computers.
By combining market-leading NVIDIA Xavier AGX and NX production modules with a selection of tested, approved carrier boards, these low-SWAP devices deliver unrivalled AI performance and an adaptable combination of available inputs and outputs. Enclosure optional.
VizEDGE AIR
VizEDGE AGX
Latest News
FortifAI
Your Unmanned System
Ensure you never overlook a thing with onboard AI that increases automation and safety.
FortifAI
Your Privacy
Protect the privacy of the public and your colleagues with real-time face redaction included as standard.
Contact us