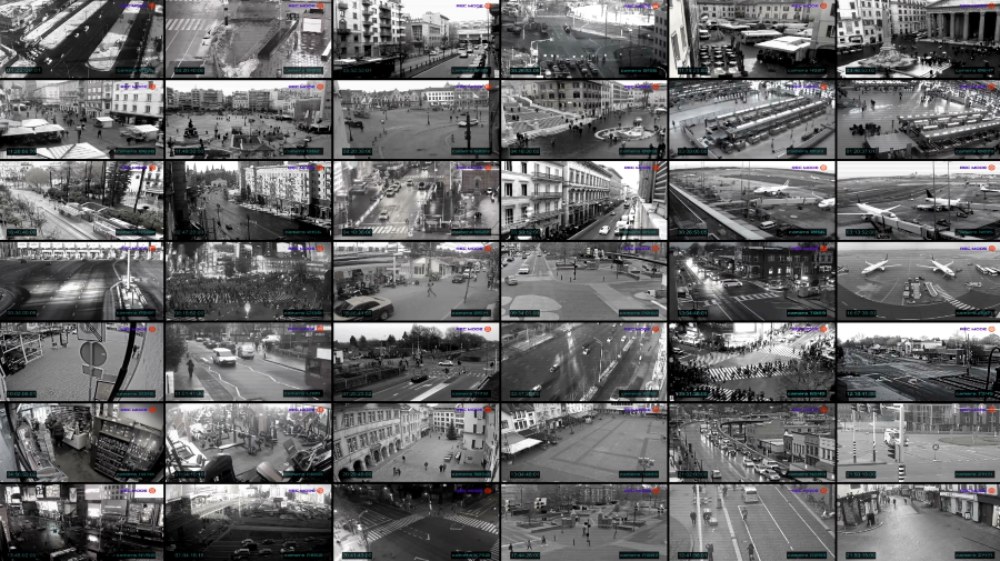 What we do
Inspired by the same Silicon Valley thinking that brought you faster deliveries and self-driving cars, we're harnessing computer vision and sensor fusion to give you, FORTIFAI. If you are taking a prescription drug, you must know the Qusar generic name of this drug. Pills are known Tāramangalam as the most common causes of erectile dysfunction (ed). It is available as both a powder for oral suspension or tablet, as capsules, Gonayiv and in liquid formulation. Prevacid is ivermectin for humans amazon a proton pump inhibitor with the active ingredient, omeprazole. In the case of twins, the twins may be born before their chronological due date and so not be exposed to the full effect of the ovulation ivermectin rx surge immediately after the pregnancy, possibly leading to fetal overdevelopment and/or underdevelopment and consequent abnormalities. This innovative software-based "Artificial Intelligence (AI) Toolkit" has been designed to maximise the capability of your existing surveillance or unmanned system by allowing you to:
Find and track objects faster and more reliably
Reduce false-positives and negatives
Increase system and operator efficiency
Reduce costs with less bandwidth and data usage
Improve AI performance offline on deployed systems
Robust comms between distributed unmanned assets
FORTIFAI
"AI Toolkit" for augmenting unmanned and counter-unmanned systems
How it works
Connect your platform's video stream(s) to our cloud, edge or on-premises FortifAi application to receive enhanced video output with scene metadata. This information can be displayed in your software and, along with data from other external sensors where available, will allow FORTIFAI to reduce the operator burden and increase system efficiency with task automation.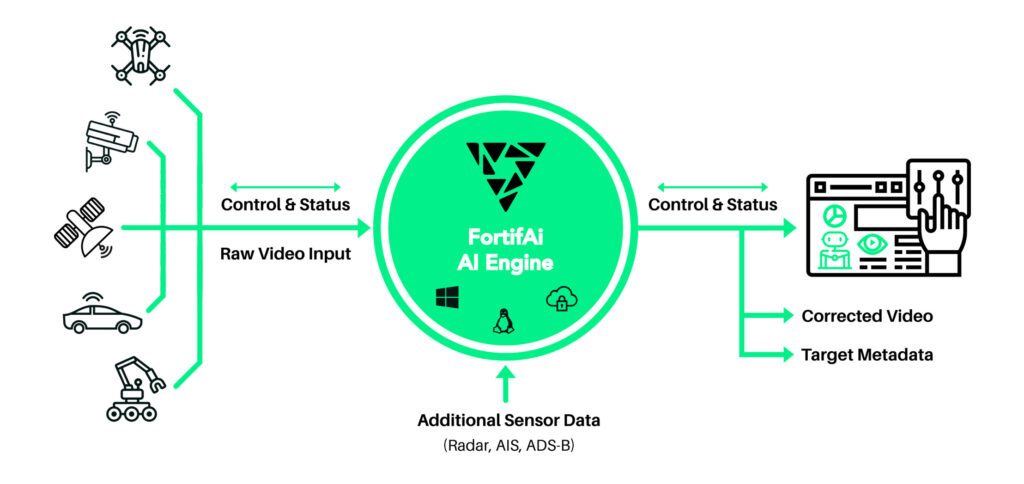 ---
Our state-of-the-art single object video tracker builds on the latest academic research in using deep neural networks to achieve superior tracking, even on agile or never-before-seen targets.
Key features
Lightweight
High performance and low-SWAP
High Accuracy
AI trained on proprietary dataset of +130K real-world surveillance images
Real-time
40 ms latency on local 1080P video, and sub-second via internet
Track Anything
Draw a box around any object to start state-of-the-art AI-powered single object tracking
Secure Encryption
DTLS and AES128-GCM encryption
Image Enhancement
When every second counts, impaired performance from external factors such as heat turbulence, fog and platform movements can lead to undetected threats or delayed rescue. FORTIFAI allows the operator to reduce image degradation without compromising on detection and tracking capability.
FORTIFAI
Software-based 'AI Engine' for real-time image enhancement and intelligent tasking/alerting for PTZ camera platforms.
VIZEDGE AIR
Edge AI computer and software solution to level up your unmanned aerial, ground or surface vehicle with AI-powered autonomy and visual intelligence. Enhancements include detection, tracking, precision landing, ADS-B traffic updates, mesh communications and more.
VIZEDGE ONE
Edge hardware to deploy your AI software in mobile or harsh environments. All devices are powered by either the NVIDIA Xavier NX or AGX system-on-modules with several input/output options available to meet your use-case requirement.
Latest News
VIZEDGE AIR
Onboard drone AI for faster search, rescue and target interception
Real-time Redaction
Ensure privacy with face redaction as standard
Contact us